With Dr. Fabrizio Mancini
Recorded February 12th, 2015 View Recording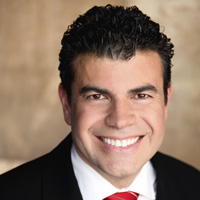 Are you feeling frustrated with the constant pressure of getting more patients? Is your practice flat or going down in number of visits? Do you feel disconnected with your community? Are you struggling with all the new healthcare demands? 
In this inspiring webinar, learn from Dr. Fab Mancini the best practices being used to serve more people in chiropractic. From training chiropractic offices, to listening to hundreds of thousands of people, Dr. Fab knows first-hand what works in the most successful practices today. 
No longer wonder what the solutions are. Bring your staff, join this webinar and get ready to learn the solutions you've been searching for. Get ready to help more people with chiropractic! Your community is waiting and they need you now more than ever! 
In this webinar you will learn: 
*The Top 5 practice building steps for 2015 
*Business models that increase patient compliance and reimbursement 
*The 3 best ways to effectively communicate the value of Chiropractic 
*How to position yourself as the lifestyle expert in your community 
*4 ways to get better reimbursement and to lead in the new healthcare system 
*Fab's Top Secrets to Success 
This is a webinar you don't want to miss!! NOW IS YOUR TIME to take your practice to a whole new level!